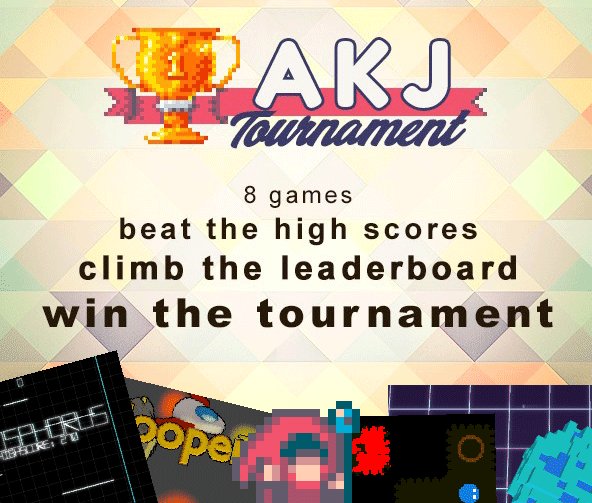 In May, Alakajam! is not hosting a gamedev event. Instead, there's something completely new in the works: we'll play and compete on game jam entries!
How it works
Throughout the month, everyone will get to play on a selection of 8 games (made in any past game jams) on which they'll try to make the highest scores/best times as possible. Using screenshots as proof, players will battle to enter (and remain in) the leaderboards.
Leaderboards points are awarded to all players that enter the top 10 of a game. At the end of the event, on May 31st, the player with the most points wins the tournament!
As usual, there's no prizes to be won other than bragging rights. We're just here to have fun!
Submit your game to the event
The list of 8 jam games to played is still in the works, and should be finalized on April 30th. If your game supports setting a high score or a best time, please submit it below!
EDIT: List is locked down, and unveiled on Twitter