Laguna
 • 

1 year ago 
on
9th Kajam
entry
 Burning Glyphs
Please find my raycasting game Burning Glyphs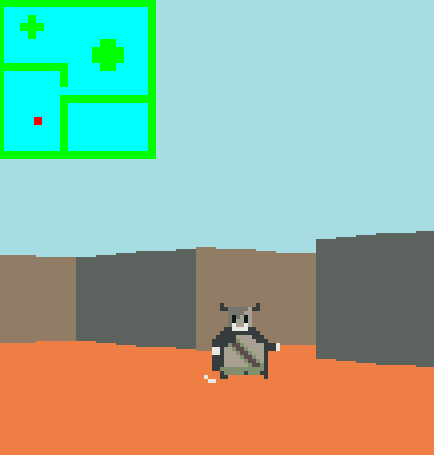 7dfps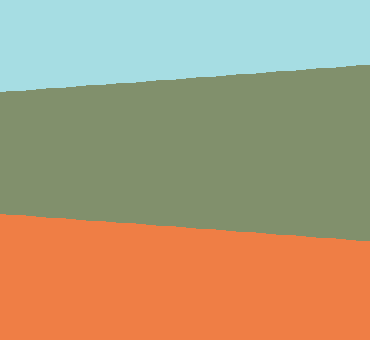 I always wanted to take part in the 7dfps. I always played shooters. My first one was DukeNukem3D, which a friend showed me and I was blown away.
When I received the Game Engine Blackbook for Wolfenstein 3D as a birthday present, I knew that I don't have any more excuses. I can wholeheartedly recommend the book. It is written very well and in an entertaining way, contains a lot of helpful explanations and also was proofchecked. This is important, because a lot of tutorials on the internet contain minor or major math errors, inconsistent or confusing variable naming and so on. I have been there, and I have found my missing minus sign just due to this book.
So 7dfps it should be. I only learned some dasy into 7dfps that the next kajam will be about raycasting. So bear with me for submitting the same game twice.
raycasting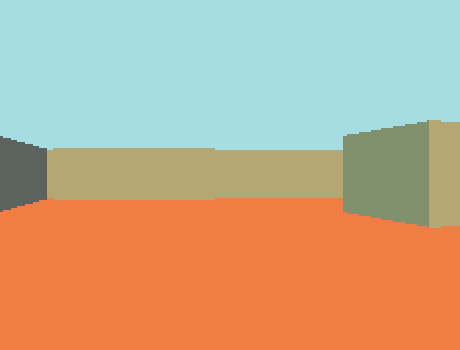 The raycasting was written from scratch, and I have to say: "That is not so easy to get right!". It took me a lot of drawings and scribbles on paper. But eventually I managed.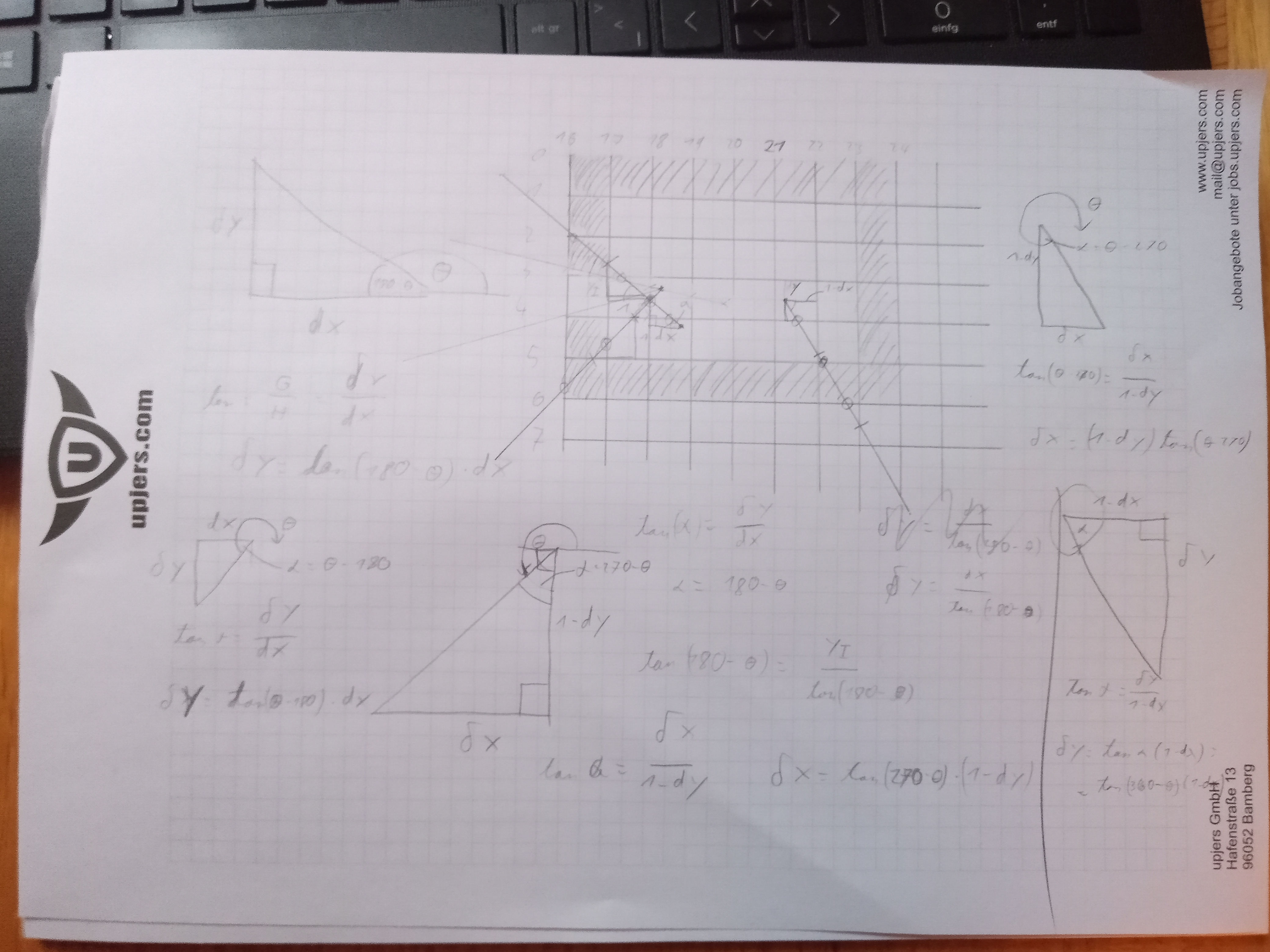 c++ in 2020?
I am working as a c++ software developer and c++ is in fact my preferred language to write games. Lucky for me I was working on a so called JamTemplate which was lately being able to compile to web via emscripten.
I had to try this out! It wasn't easy, especially getting multiple libraries (SFML, SDL) combined in one framework. Burning Glyphs was so to speak the full rehersal and I am pretty happy how it turned out. Of course there are still a lot of quirks and issues left, but I am confident that they will vanish throughout the next projects. And to be honest, witnessing your c++ code being executed in a browser is pretty awesome :D