Wan
•

2 months ago
on
5th Alakajam!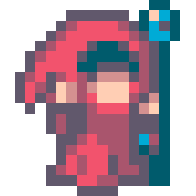 The first full-scale Alakajam! of 2019 will take place on the February 22-24 week-end! We will post the detailed schedule early on that month. Book the date :)
Note that in between main competitions, we always host a variety of smaller events. The current plan (to be confirmed) is as follows:
| Month | Event | Description |
| --- | --- | --- |
| November | November Challenge 2018 | Make a commercial release of a project of yours, jam game or other… And make $1 out of it! |
| December | Feedback Fortnight | Exchange feedback with the community on any project you worked on this year |
| January | Kajam | Practice a specific aspect of game development during this month-long game jam |
To make sure not to miss the next events, you can also follow us either on Twitter or Reddit.