WARNINGS
================================================================================
Water pressure elevated
Battery power low
That's not good? Can you restore the power plant to nominal operation? Provide the nearby colony with power. AND make sure they don't flood?
Running the game
To run the game SSH into the server:
# ssh -p 2222 pi01-thedreamweb.ddnsgeek.com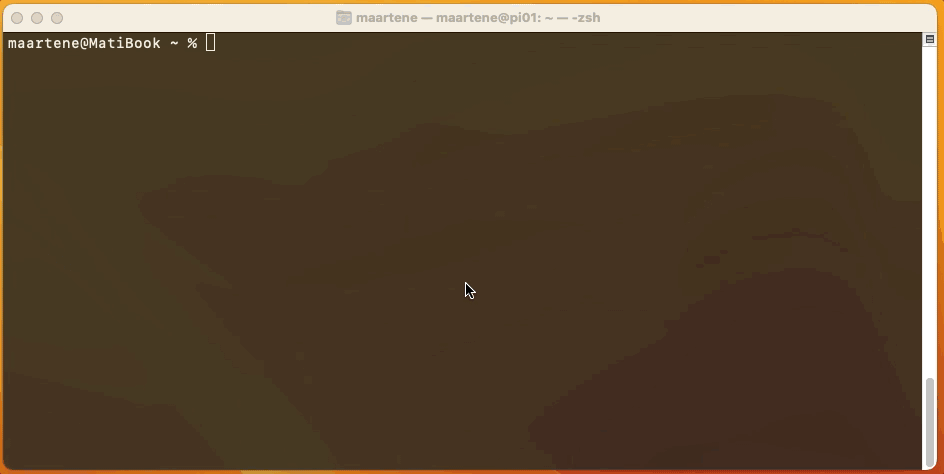 Basic instructions:
Use the prompt to enter commands to control the powerplant.
Generic commands:
CREATE_USER <username> <password>: Create a new user.
LOGIN <username> <password>: Login with a previously generated user.
CLOSE: Close the connection.
RESET: Resets the simulation (so you can try again).
HELP: Shows commands and some more information.
Control the power plant:
SET_POWEROUTPUT <enabled|disabled>: Enables/disables poweroutput to the colony
Disabling poweroutput helps charge the battery, but colonists won't be happy.
SET_WATERFLOW <closed|half|full>: Sets the amount of waterflow.
'Closed' and 'Half' increase water pressure. 'Full' provides the most power.
WAIT: Advances the simulation time.
You will need this because changes to the powerplant take some time.
STATUS: See current state of the pump.
About the entry
Created in Swift using Swift-NIO and Swift-NIO-SSH. Basic framework from an earlier project: https://github.com/maartene/NIOSwiftMUD
Only had a few hours to spare this weekend. I might add more stuff over the coming day as it's an unranked entry.
Would love to make this multiplayer (the framework allows for that), any design ideas?