You will control a flock of fish.
The move on their own rule, but one is that if the mouse cursor is near enought, they are attracted by it.
The fish will be attacked, and you need to guide them safely.
The more survivors there will be, and the longer you last, the more points you will score.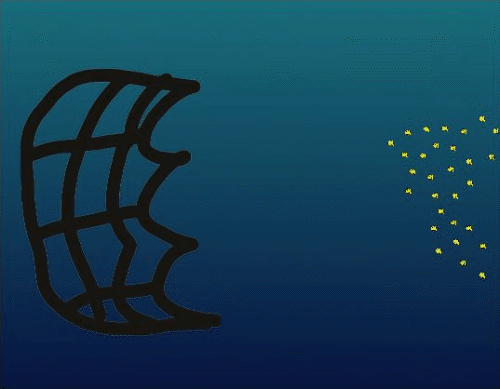 There is a bug when restarting the game. Just reload the page to continue.