Click or tap to place a block
Avoid matching the color or glyph pattern !
Right click or tap the large glyph to discard your next block and glyph.
Backspace can be used to mute the game. (sorry mobile, patch soon)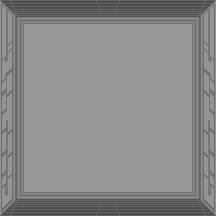 Version 0.0.1 of Double Don't isn't not here!
What started as tinkering building a micro game/toy for a GM20 game jam idea evolved into, what I find to be, a surprisingly addictive reversal of a block popper puzzle. Avoid matching either the eight colors and the shapes or expect cascading consequences!
How fast can you fill the board?
-=-=-=-=-
Background Track used with permission from Kaotic Shock.
Listen to it on Spotify