Wan
 • 

1 year ago 
on
8th Alakajam!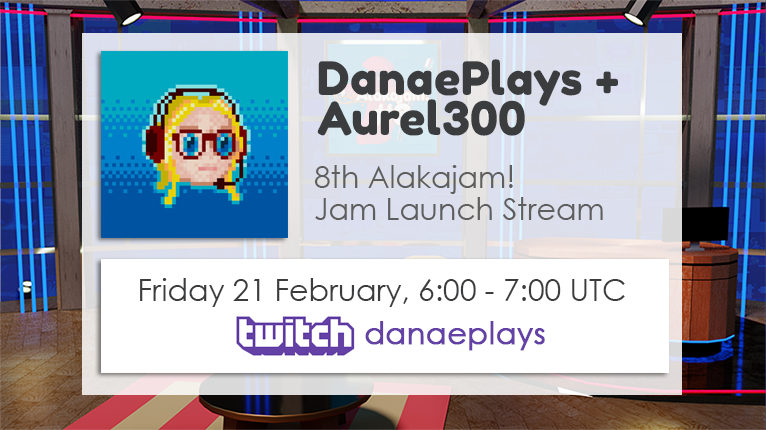 This Friday, one hour before the jam launch, DanaePlays and @Aurel300 will host a livestream! Featuring jam host @Thrainsa as a guest, it's the closest thing we have to meeting in the flesh, and also:
a chance for winning magnets and stickers (???),
for watching the top 10 themes getting eliminated live,
…and of course for getting 300% hyped before 48 hours of jamming!
See you on DanaePlay's Twitch channel :)